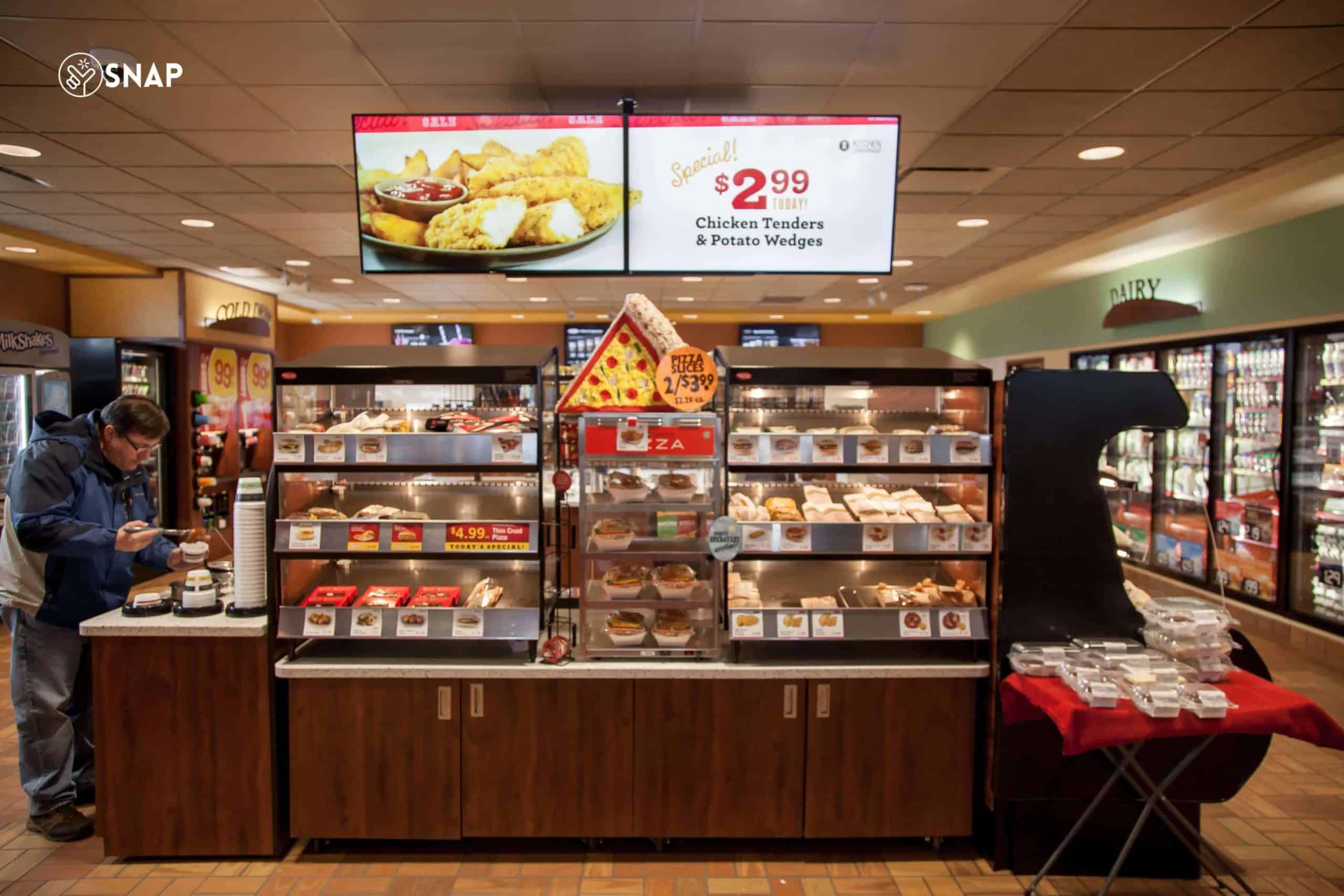 Retail
Upgrade your store look and increase revenue without breaking a sweat.
Today's consumers are accustomed to bright digital displays for just about everything. Your convenience store advertisements should use this to their advantage. SignJet will provide you with attention-grabbing digital screens that capture customers' attention and deliver their message effectively at a quick glance.
Convenience store digital signage is your key to cash in on the digital transformation that you've been missing out on. With c-store digital signs, you'll see an increase in cart sizes of up to 30% by being able to deliver promotional content in a far more effective way than static signs.
Take Advantage Of
Attention-Grabbing Multimedia
Convenience store signage has evolved to include eye-catching graphics that are proven to work better than traditional signage. Multimedia content captures the attention of busy customers who want to get in and out as quickly as they can. Digital signs for c-stores are impossible to ignore, which makes them extremely effective marketing tools.
Cloud-Based
C-Store Digital Signage
Software
Our c-store digital signage solution incorporates the functions you need to manage all of your screens from the same simple interface. Best of all, it can be managed remotely from any device that has a web browser. With a cloud-based digital signage CMS, you can make adjustments on the fly from anywhere at any time.
Serve Your Customers Better
With Interactive Screens
We don't have to tell you the importance of engaging with your customers. With an interactive screen for self-service, your customers can choose from a variety of options not available on your shelves, such as bill pay, recharging phone data, or they can even self-check out.
Touch screen displays allow for a fully interactive experience that saves time for both the customer and your staff. It also limits face to face interactions and allows for a wider variety of payment methods.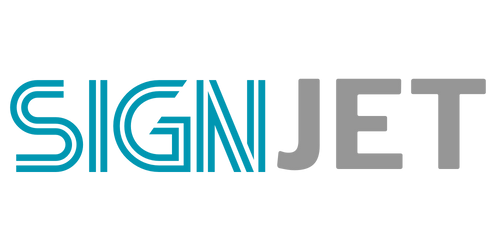 Increase Convenience Store
Sales & Build Customer Loyalty
SignJet digital signage software is packed with tools for optimizing ROI and being extremely easy for your team to manage. The feature toolkit was built specifically for convenience stores and other fast paced retail environments.